Hello! I haven't had the time to update this website so consider all the data from this, outdated. Thanks!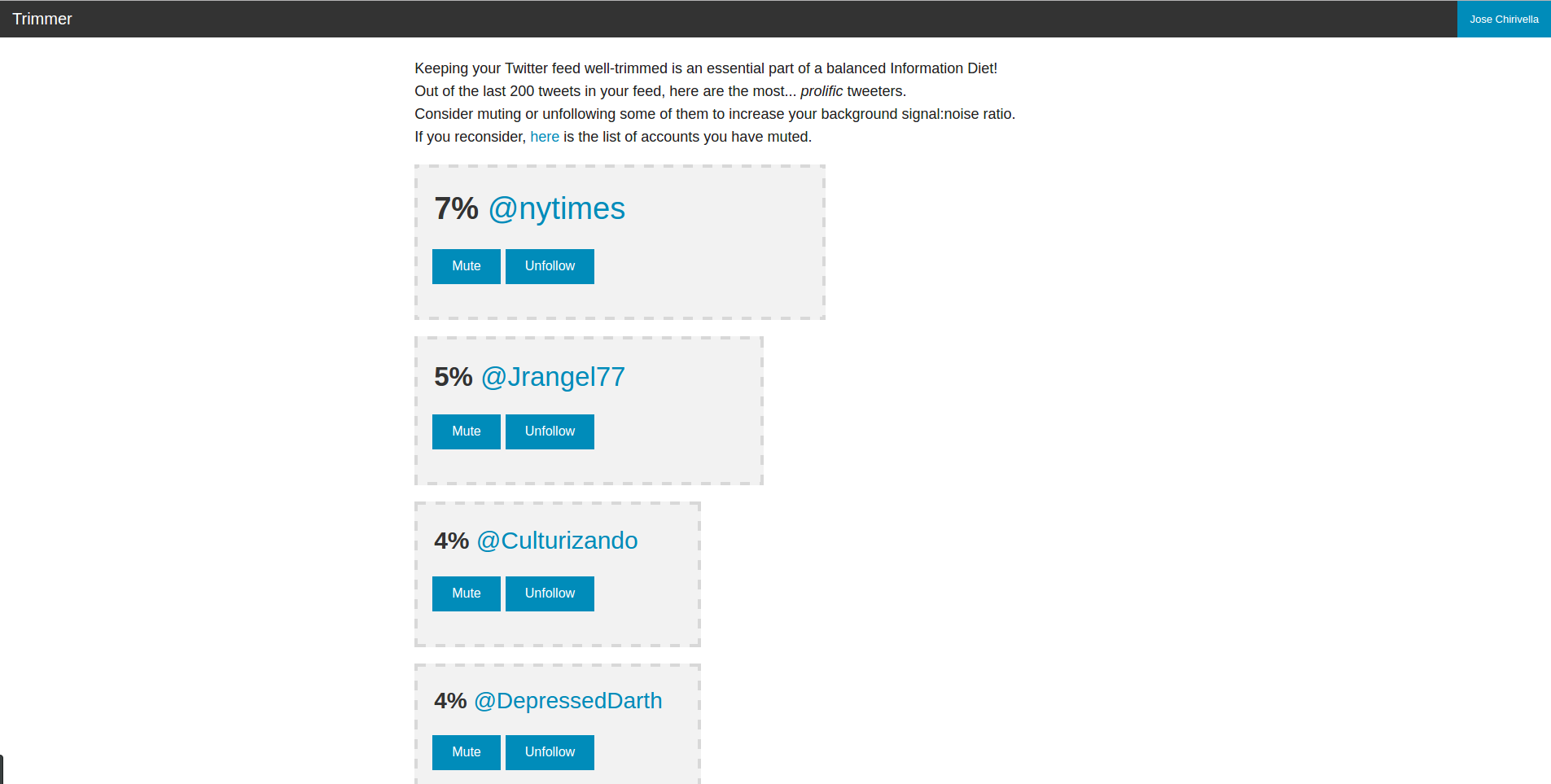 Trimmer
Homework from The Iron Yard - Ruby on Rails class
Using Twitter Gem and OAuth Autorization to enlist your followers and see who of your followers it's tweeting more and you can mute them and / or unfollow them.